Elevate Every Room with a Himalayan Salt Lamp – USB-Powered
Discover the natural brilliance of our USB-powered Himalayan Salt Lamp. Hand-carved from authentic Himalayan salt, this lamp emanates a gentle, rejuvenating glow through its unique crystal formations. Unwind effortlessly at the end of your day, while enjoying the added benefit of air purification as the lamp captures harmful toxins.
USB Himalayan Salt Lamp: A Perfect Blend of Beauty and Wellness
Enhance your living spaces with the CRYSTAL DECOR Natural Himalayan Salt Lamp, nestled in an elegant Cylinder Metal Basket. This lamp showcases genuine Himalayan salt crystals, elegantly displayed in a variety of captivating design patterns.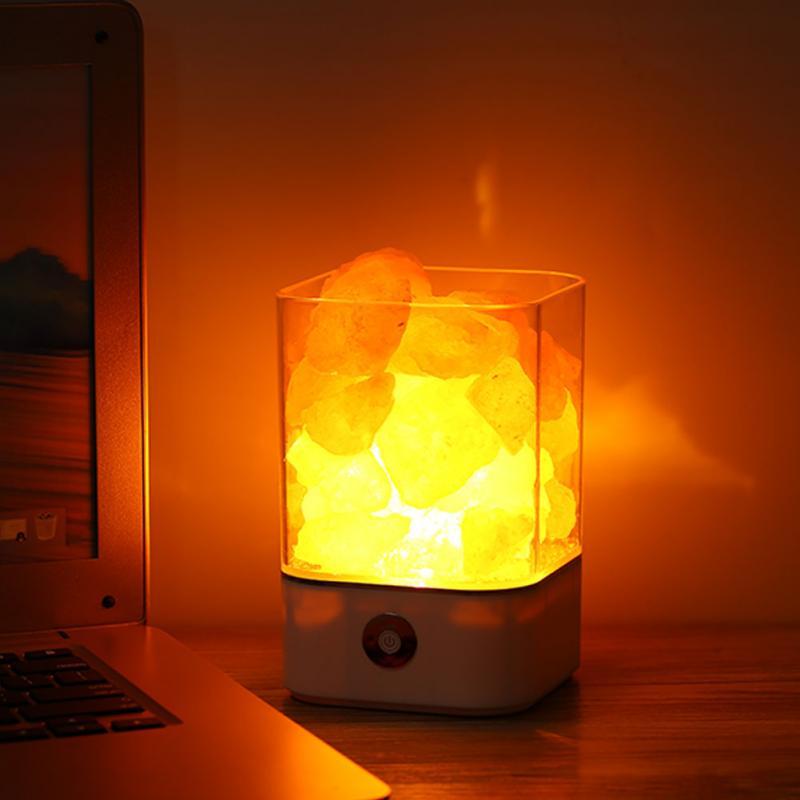 USB Crystal Light Natural Negative Ion Himalayan Salt Lamp: Your Air-Purifying Mood Enhancer
Experience the serene ambiance of our USB Crystal Light Natural Negative Ion Himalayan Salt Lamp. Infuse your space with gentle illumination that also doubles as an air purifier, fostering a healthier environment. Transform your bedroom, meditation corner, or any space into a calming sanctuary.
All-Natural Radiance: Hand-Mined Himalayan Salt Lamps
Immerse yourself in the pure and natural illumination of Himalayan salt. Our lamps are meticulously hand-mined, ensuring each piece is one-of-a-kind. Whether as a nightlight or meditation companion, the soft glow brings unique tranquility to your surroundings.
Create Tranquility with Himalayan Salt Lamp's Amber Glow
Let the soothing amber glow of our Himalayan salt lamp redefine your space. Elevate any room – bathroom, bedroom, living room, kitchen – with its calming radiance. Experience the tranquil embrace of soft, natural light.
Specification:

Name: Salt Lamp

Salt crystal weight: about 900G

Material: ABS+PC+electronic components

Power supply mode: USB input

Working current: 100-600mA power cord length about 1.2 meters/47.24in

Rated power: 3W

Rated voltage: DC5V

Size: about 94*94*141MM/3.70*3.70*5.55in

Packing size: about 10.5*10.5*15.5CM/4.13*4.13*6.10in

Function: night light, atmosphere light, negative ion light